While the BRICS are trying their best to lay down the necessary infrastructure, however imperfect, by which we as humanity could move forward, the Khazarian Mafia are busy murdering people around the globe.
We have seen how multiple bankers are suicided, unexplainable passenger airliner disappearance and air crashes. In all these tragedies, the mainstream media accounts seemed to be inadequate.

We find the official explanations as completely detached from the actual events on the ground. We cannot expect any government to tell us the whole story. But we know that there's a war going on.
We know that Asia has had enough of the atrocities of the West. We know that The Collective that is tired of war continues to grow. We know that the people are waking up.
We also understand about the willingness of the enemy to take extreme measures to eliminate just about anybody that stands in their way, or those that have betrayed their objectives for one world domination.
Is the GermanWings A320 controlled descent on the French Alps a payback for Germany's cooperation with Russia and the BRICS?
Are the unaccounted French Air Force Jets shadowing the flight to its fate beyond the control of its own government, such that when the full witnesses' accounts are considered, France would be blamed for the crash and the alliance between France and Germany would be compromised?
Or, is this a way of showing the Russians that if they could disable the USS Donald Cook Aegis Defense System in the Black Sea, NATO could always do the same. NATO was conducting military exercises at the time of the GermanWings A320 crash.
VT's update below suggests that this "accident" was purposely done to silence the Spanish investigators who were after the illegal activities of the CIA, Mossad and the Vatican. What this means is: While the left hand of the enemy is shaking hands with the BRICS, it's right hand is busy cleaning its tracks to past crimes.
Surely, there are far too many questions up in the air right now, but just like all previous false flag operations, the truth will always find its way to those who are ready for it.
The Crash: Coming into Focus
Posted by Gordon Duff, Senior Editor on March 28, 2015
Among the fabricated rumors, real intel inquiries emerge
By Gordon Duff with VT Resources
Intelligence regarding the unintended altitude loss with incumbent loss of life related to Lufthansa 9525 from Barcelona to Dusseldorf is coming to light.  The plane may have been downed to end an investigation of massive banking fraud tied to the CIA, Mossad, Crypto AG, Siemens and the Vatican Bank.  This event also gives us need to take a new look at the downing of Pan Am flight 103 over Lockerbie, Scotland in 1988. In the world of fax machines, Crypto AG had developed a hardware hack that created a backdoor on all encrypted fax communication, giving their "clients" virtual control of not only the world banking system but almost all diplomatic correspondence as well.
We are told that today, Crypto AG has developed security protocols that tag all encrypted messages with a built-in hack, redirecting them to the Mossad for evaluation and "valuation."
The internet has been filled with stories about Crypto AG and Siemens for years.  Most are "cover and deception," pushing attention from their real tasks, manipulating the Federal Reserve System and helping the Rand Corporation rig elections, we are talking America, Britain, France, Germany and even Israel, not Iran or Nigeria.
Crypto AG is defended by a veil of lies.  Google them.  See who writes about them.  You will find that they write about themselves, using "the usual suspects" as their controlled accusators.
Opening a "Bag of Stupid"
Yesterday, a German "blogger" funded by the Jewish Defense League, named Michael Mannheim (a pseudonym) flooded the net and neocon email-o-sphere.  The story, too predicable, claimed our copilot, Germanwings 9525, had "just" converted to Islam.  Were they saying he did it while walking to the plane, Aldi brat in one hand, suddenly throwing the offending pork product to the ground, yelling out "Allah Akbar, I will crash this plane and kill all when the pilot takes his piss break a few minutes into our short flight."
Call this both a too convenient religious conversion and a touch of "Nostra-friggin-damus" as well.  To the rest of us, we take this as a confession.  Our friends in Tel Aviv, in response to their new-found inability to control any MSM narrative, tried to pull a "Charlie."
Intel v. Rumor
We had their first shot, the lost girlfriend.  The second was the "hidden depression ploy."  Fail number 3 is the "magical conversion syndrome."  At least he didn't lose a tennis shoe and run up and down the aisle shooting blanks out of an AK 47.  Humor out of place?  In fact, this is the best thing we can do for the families of the dead.  They can either be part of a problem or a solution.  The more people play along, the more of these staged crashes we are going to see.  For deaths to mean anything, the victimization card had to be put back into the deck and the "kill the bastards who did this card" has to be dealt.
Here are the real questions floating around:
A Spanish intel team was aboard specializing in cyber-terrorism, they were the target (limited confirmation)
The Spanish team was involved in an investigation of the "Swiss owned" company, Crypto AG (highly confirmed)
Crypto AG is a Mossad front. (highly confirmed)
From Wikipedia:
Crypto AG is a Swiss company specialising in communications and information security. With headquarters in Steinhausen, the company is a long-established manufacturer of encryption machines and a wide variety of cipher devices. The company has about 230 employees, has offices in Abidjan, Abu Dhabi, Buenos Aires, Kuala Lumpur, Muscat, Selsdon and Steinhausen, and does business throughout the world.[1]
The owner(s) of Crypto AG are unknown, supposedly even to the managers of firm, and they hold their ownership through bearer shares.[2]
Crypto AG was established in Bern by Russian-born Swede, Boris Hagelin. Originally called AB Cryptoteknik and founded by Arvid Gerhard Damm in Stockholm in 1920, the firm manufactured the C-36 mechanical cryptograph machine that Damm had patented. After Damm's death, and just before World War II, Cryptoteknik came under the control of Boris Hagelin, an early investor, and during the War essentially operated in the United States, where 140,000 units were made under licence as C-38 (see M-209). In the early 1950s, it was transferred from Stockholm to Zug as a result of a planned Swedish government nationalisation of militarily important technology/contractors, and was incorporated in Switzerland in 1952.
Crypto AG has a sister company, InfoGuard AG.
The company has radio, ethernet, STM, GSM, phone and fax encryption systems in its portfolio.
Crypto AG has been accused of rigging its machines in collusion with intelligence agencies such as the German Bundesnachrichtendienst (BND) and the United States National Security Agency (NSA), enabling such organisations to read the encrypted traffic produced by the machines.[3]Suspicions of this collusion were aroused in 1986 following US president Ronald Reagan's announcement on national television that, through interception of diplomatic communications between Tripoli and the Libyan embassy in East Berlin, he had irrefutable evidence that Muammar al-Gaddafi of Libya was behind the 1986 Berlin discotheque bombing in which two US service personnel were killed and another fifty injured. President Reagan then ordered the bombing of Tripoli and Benghazi in retaliation. There is no conclusive evidence that there was an intercepted Libyan message.[citation needed] Further evidence suggesting that the Crypto AG machines were compromised was revealed after the assassination of former Iranian Prime Minister Shahpour Bakhtiar in 1991. On August 7, 1991, one day before Bakhtiar's body was discovered, the Iranian Intelligence Service transmitted a coded message to Iranian embassies, inquiring "Is Bakhtiar dead?" Western governments were able to decipher this transmission, causing Iranian suspicion to fall upon their Crypto AG equipment.[4]
The Iranian government then arrested Crypto AG's top salesman, Hans Buehler, in March 1992 in Tehran. It accused Buehler of leaking their encryption codes to Western intelligence. Buehler was interrogated for nine months but, being completely unaware of any flaw in the machines, was released in January 1993 after Crypto AG posted bail of $1m to Iran.[5] Soon after Buehler's release Crypto AG dismissed him and charged him the $1m. Swiss media and the German magazine Der Spiegel took up his case in 1994, interviewing former employees and concluding that Crypto's machines had in fact repeatedly been rigged.[6]
Crypto AG rejected these accusations as "pure invention", asserting in a press release that "in March 1994, the Swiss Federal Prosecutor's Office initiated a wide-ranging preliminary investigation against Crypto AG, which was completed in 1997. The accusations regarding influence by third parties or manipulations, which had been repeatedly raised in the media, proved to be without foundation." Subsequent commentators [7][8][9][10] are unmoved by this denial, stating that it is likely that Crypto AG products were indeed rigged.
The Question of Confirmation
We have on our hands another case of "super-state" terrorism.  The "Jews" didn't do it, it wasn't the NSA or the "Illuminati."  As it looks now, fingers should point to "the banks."  But then, who are "the banks?"  What is their mechanism of power?
I think we have seen the answer to that one, certainly Crypto AG and their partners, not simply "Siemens," are a good place to begin.  Those who access, control and use critical data on world financial and diplomatic communications are a bigger threat than any normal terror group.
That they think nothing of downing airliners to defend themselves is nothing.  They wage war and sponsor state terrorism as a daily matter of course.  150 lives is nothing to them.
Posted by Gordon Duff, Senior Editor on March 27, 2015
In the interest of humiliating the lying press
By Gordon Duff and Jeff Smith, Editors
In all likelihood, the cabin crew of the ill fated GermanWings flight could simply have entered the cockpit at any time.  If the plane were programmed specially to disallow this normal capability of the Airbus320 series, the airline has failed to inform the public of this.
This information is "confidential" as it would be a theoretical aid to hijackers.  Problem is, there are no hijackers
, only security agencies that seem to enjoy stealing planes, shooting them down or taking control of their guidance systems.  The hijack scenario makes for good TV and convenient cover stories where "dead men tell no tales" and crash scenes are always quickly secured and "seeded" as needed.
Our suicide story is just a new twist on an old tale.
In order to add to the explosion of information about the recent air event over France, we have done some simple research on the operation of the cockpit door of an A320.  We have published, below, the operations manual.  We also have the following language, taken from the flight crew manual used by Royal Jordanian Airlines, an organization kind enough to have passed this on:
Ident.: DSC-25-11-10-00001006.0001001 / 09 OCT 12
Applicable to: MSN 2649-3685, 4670-5367
A forward-opening hinge door separates the cockpit from the passenger compartment. It has three electric locking strikes, controlled by the flight crew. In normal conditions, when the door is closed, they remain locked. When there is a request to enter the cockpit, the flight crew can authorize entry by unlocking the door, that remains closed until it is pushed open.
When the flight crew does not respond to requests for entry, the door can also be unlocked by the cabin crew, by entering a two to seven-digit code (programmed by the airline) on the keypad, installed on the lateral side of the Forward Attendant Panel (FAP).
Scribd Server Hacked and Crashed
The minute we posted the operating plans of for the A320 cockpit door on Scribd, the site was hacked and crashed.  This is a screenshot showing the hack:


We changed IP addresses to from the UK to US, Canada, Switzerland, Germany and France, the hack is worldwide.  Until Scribd is able to be restored, this is a screen print of the offending page from the flight manual:


a320 Operating Manual Cockpit Door

There are additional questions as to the possibility of a time delay that could disable the keypad, one that can be programmed by the airline itself but it not required and totally optional.
This would mean that it is likely, based on the level of informality at Germanwings, no delay was programmed into the keypad.  This would mean that the cabin crew, by this we mean flight attendants, would have the entry code for the cockpit and would most likely be able to enter at will even if the door were in the lock position.
There is a reason we are publishing this, information that previously was not allowed to be in public hands:
The moment, over 24 hours ago, it was mentioned that the "pilot" was "pounding and screaming," in an attempt to enter the cockpit, this information became of vital public interest.  Additionally, as soon as the false information was released that air controllers were unable to contact the crew of the plane, it should have been mentioned that crew members have satellite phones available.
Rather than pounding on a door, the pilot might well have been on the phone asking NORAD to land the plane for him.
These phones are usually in each of the crew areas, fore and aft galleys and often sitting out in the open.  A reference is made in this aero-medical flight manual:
Diagnosis
For anything other than a very minor medical complaint, the Purser or In-Charge Flight Attendant will normally make a PA announcement asking if there is a doctor or other qualified medical professional (nurse, paramedic etc) on board. If there is a positive response, the medical professional will be asked to assess the patient and to advise the crew of the best course of action.
In the absence of a medical professional (or as a concurrent protocol), many air carriers have a standing arrangement with emergency medical service providers such as Med Link, Stat MD orMed Aire. These service providers can be used both pre-flight and in-flight and can be contacted via satellite phone, high frequency (HF) or very high frequency (VHR) radio phone patch through an ARINC station or by means of Aircraft Communications, Addressing and Reporting System (ACARS) equipment. By one of these methods, direct communication with an emergency room/trauma centre physician is possible.
Anti-Hijack System
Again, we mention the same thing we brought up during the disappearance of MH370:  Modern "fly by wire" planes have, for years, had auto-land systems onboard that are in place to keep planes from being hijacked and crashed into nuclear power plants.  We are told the planes can land using this system in winds up to 30 knots.
We also know that a controlled crash in an area that would cause minimal collateral damage is the second course of events this system is programmed for.
With stories about depression and girl friends being pushed onto the public and very little salient information being given out, information which as usual inexorably leads to unpleasant answers, we have decided to broaden the debate.
All reporting, which for awhile seemed almost rational to a point, has been replaced by agenda driven lies and cover stories.  It has begun again.
source »
Was Germanwings jetliner taken down as a message to Germany not to align with Russia?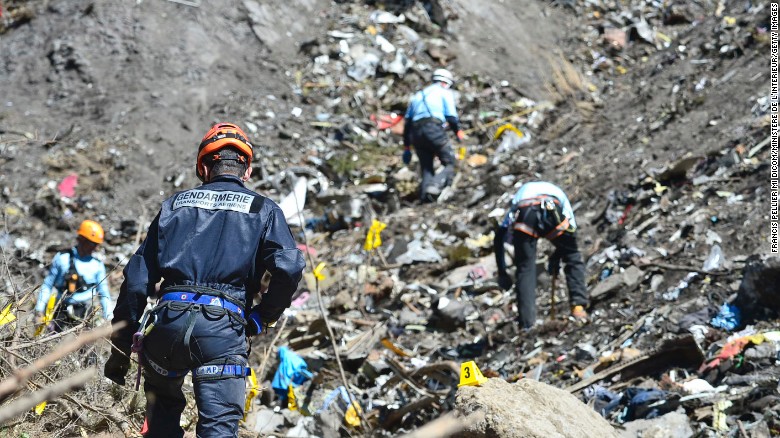 The most overlooked piece of evidence in the downing of the Germanwings Airbus A320 is as follows:
Witnesses have described hearing an explosion 'like the sound of dynamite', and then seeing fighter jets fly past, suggesting the passenger plane had been under military escort.'
Was Germanwings jetliner taken down as a message to Germany not to align with Russia?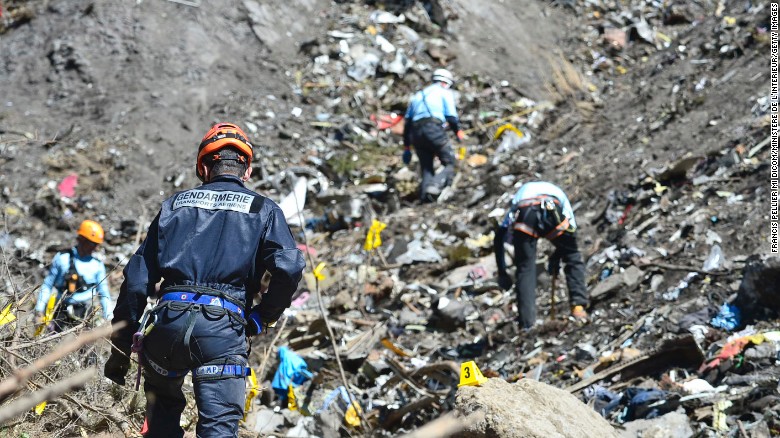 The Millennium Report

TMR Editor's Note
In the history of the commercial airline industry never has a jetliner been brought down under the bizarre and much publicized circumstances of a depressed pilot deliberately executing a "crash and burn" scenario.   Given the number of mysterious airliner crashes and explosions over the past few years, there appears to be only one explanation for this purposeful takedown.
Germany is the pivotal nation of the European Union (EU).  The NSA knows — without a doubt — that Prime Minister Merkel is wavering in her commitment to both the Anglo-American dominated NATO, as well as to the U.S.-directed sanction regime against Russia.  Given such a perceived lack of loyalty on the part of Germany to the Anglo-American Axis (AAA), anything now goes.  The CIA, MI6 and MOSSAD have already proven that they will do ANYTHING to enforce the dictates of the AAA tyrannical leadership.
Especially during the current shaky and very tenuous phase of the US and UK economies, will no departure from the party line be tolerated.   That includes a firm commitment, by every EU nation, to uphold their end (imposed, of course) of the sanction regime against Russia.  Only in this way can Russia be sufficiently softened up before the next phase of the planned World War III. AAA knows that if Germany were to leave the reservation, whether conspicuously or secretly, their leverage against Russia would completely fall apart.
Not only were 72 Germans aboard the Germanwings flight, 35 Spaniards were also killed in this state-sponsored terrorist attack.  Of all the members within the Eurozone, Spain has been viewed as perhaps the weakest link where it concerns the AAA-fabricated strategy to relentlessly persecute and propagandize against Russia.  As follows:
"Spain is widely seen to be one of most sympathetic countries to Moscow (along with Greece, Italy, Hungary and Bulgaria) and is one of the most openly reluctant to taking a hard line with Russia. This Spanish policy produces irritation and incomprehension in other European societies, particularly among Russia's neighbours."
(Source: Spain and the European Union-Russia Conflict: the Impact of the Sanctions
The following two articles covering this matter present different perspectives on why everything we are being told by the Mainstream Media (MSM) is patently false. Therefore, it can only be deduced that yet another coverup has been fastidiously put into place. One really wonders how much of history is really just an overwhelming assortment of coverups, since the MSM only seems to know how to misrepresent the facts.
Black box memory card stolen from crash site of Germanwings jetliner? Plausible cover-up theories now taking shape
by Mike Adams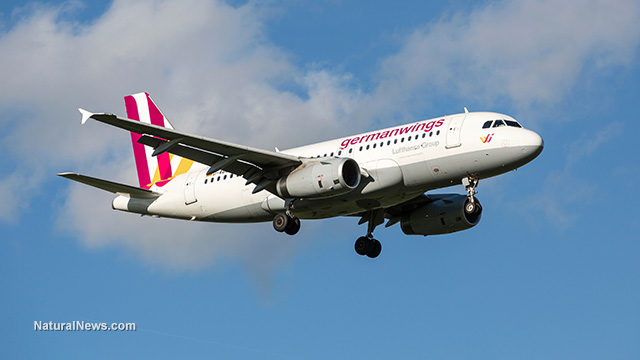 (NaturalNews) For some reason we have yet to fully understand, jetliners keep disappearing or falling out of the sky with disturbing regularity. Air travel is amazingly safe, of course. Statistically, it produces far fewer injuries and deaths than vaccine shots which injure so many children that the United States Congress was forced to set up a special "vaccine court" just to handle all the injury claims and billions of dollars in compensation payouts.
But the circumstances under which jetliners keep disappearing smack of conspiracy and cover-ups. Flight MH370, for example, has still never been located. In July of last year, I was the first independent media journalists to suggest the plane had been hijacked. Mainstream media outlets like CNN ridiculed the theory, but just this month CNN began rolling out the exact same explanation, now claiming the jetliner was, indeed, hijacked. (Funny how CNN's narratives completely flip-flop over time, isn't it?)
Now with the Germanwings jetliner incident, we have the New York Times "pulling a CNN," you might say. According to this NYT story, the memory card of one of the airplane's two black boxes is missing, and the story claims it must have been "destroyed by the impact."
"Investigators have so far been unable to retrieve data from one black box, and the other was badly damaged and its memory card was missing," reports the New York Times.
If you read the logic of that sentence, it seems to state that no data was recovered from either black box, right?
But then in the exact same story, the NYT also reports, "Remi Jouty, director of France's Bureau of Investigation and Analysis, confirmed that audio of voices had been recovered from the black box in the crash of the Germanwings plane in the French Alps."
So, wait: there WAS voice recording data recovered from one of the black boxes? Confusing things even further, another paragraph in the same story says:
At the crash site, a senior official working on the investigation said, workers found the casing of the plane's other black box, the flight data recorder, but the memory card containing data on the plane's altitude, speed, location and condition was not inside, apparently having been thrown loose or destroyed by the impact.
So what we really have here is a story about two black boxes: one which either has voice data on it or doesn't have voice data on it, and the other black box which we are supposed to believe was located but the memory card it protects was missing because it was destroyed even though it was surrounded by a black box that's almost impervious to destruction.
Black boxes are designed to survive plane crashes… DOH!
Now, those of you who understand the laws of physics — which obviously makes you a terrorist in modern America where any real grasp of scientific reality is widely condemned — know that black boxes are designed for the precise purpose of making sure nothing inside them gets destroyed even in a violent airplane explosion or impact crash.
If black boxes did not survive plane crashes, there would be no real point in having them in the first place.
It's nearly impossible to destroy these black boxes — which are really orange — without resorting to extreme methods of destruction. As this NPR story explains, "The black box must be able to withstand an acceleration of 3,400 Gs (3,400 times the force of gravity)…"
To test the structural integrity of a black box, "[a]t 3,400 Gs," adds HowStuffWorks.com, "the CSMU hits an aluminum honeycomb target at a force equal to 3,400 times its weight. This impact force is equal to or in excess of what a recorder might experience in an actual crash."
What the New York Times is now asserting, against all known laws of physics, is that a black box was found, it was opened, the memory card was missing and therefore it must have been "thrown loose or destroyed."
Consider the unlikelihood of such a claim being true. It mirrors the similarly ludicrous claim after 9/11 that the terrorist's passports survived the crash and were found on the sidewalk below the building… but the aircraft black boxes were all destroyed in the crash, of course. And like magic, we're all supposed to believe that U.S. passports will survive an extremely hot explosion that melts steel girders and collapses buildings, but a black box — which is DESIGNED to be blown up and still survive — somehow "lost" its memory card as a jetliner descended into terrain.
How convenient.
The far more reasonable explanation, of course — which also happens to be aligned with the laws of physics — is that someone took the memory card out of the black box, which is why it's no longer in the black box.
If you scan a quick history of mysterious plane crashes that might be linked to rogue nations or government-run operations, you'll notice that the black boxes are missing from ALL such plane crashes: 9/11, Malaysia Airlines, this Germanwings flight and no doubt many others. Black boxes, it seems, are only found intact when governments want to find them intact.
Why would someone want to take the memory card out of the black box?
You don't have to be a rocket scientist to figure out that the only reason someone who remove the memory card from the black box is because they won't want the world to find out what's on the memory card.
And what is stored on these memory cards, exactly? Audible recordings of the flight deck and a detailed digital log of every flight command, environmental variable, flight control surface, altitude, heading, airspeed and everything else you might imagine is important in an airliner crash investigation. Black boxes contain all the data needed to entirely reconstruct the accident and find out what happened.
If someone carried out the attack on purpose, they could have easily been pre-positioned on the ground, ready to rush to the wreckage and pull the memory card. Black boxes are not terribly difficult to find if the wreckage is sufficiently broken apart. They're bright orange and unmistakable to identify, even in a pile of wreckage. They are designed to scream out "FIND ME!" in a mass of rubble. Because of the rugged terrain, it took rescue workers many hours to even arrive at the scene, leaving plenty of time for someone with a pre-positioned ground-based scout team to reach the wreckage first.
Why were the pilots apparently unconscious?
One reasonable working theory in all this is that some rogue government wanted to kill someone on the plane but make it look like an accident. Somehow they managed to incapacitate the pilots and then put the plane into a controlled descent into terrain, the theory goes.
"Among the theories that have been put forward by air safety analysts not involved in the investigation is the possibility that the pilots could have been incapacitated by a sudden event such as a fire or a drop in cabin pressure," reports the NYT. "A senior French official involved in the investigation, who spoke on the condition of anonymity, said that the lack of communication from the pilots during the plane's descent was disturbing, and that the possibility that their silence was deliberate could not be ruled out."
On this point, I concur. Commercial pilots are incredibly well trained and tend to be very intelligent people. If they were conscious, they would have absolutely noticed the altitude descent, especially when flying among high-altitude mountains. All pilots who are still living are fully aware that if your aircraft altitude goes LOWER than the height of the nearby mountains, you probably need to go full throttle and climb. Monitoring your altitude is one of the very first things all pilots are taught (airspeed, altitude and heading, actually), and commercial pilots are taught to scan their instruments on a regular basis to watch for unexpected readings.
On top of that, pilots tend to be people who prefer to be living rather than dead. In fact, one of the best assurances of pilots doing a good job flying commercial airliners is the inescapable fact that they are on board that same airliner. (Never fly in an aircraft remotely piloted via drone technology, if it ever comes to that…)
Thus, pilots tend to keep passengers alive because they want to keep themselves alive, too. It is almost inconceivable that the two pilots of this Airbus A320 would have both failed to notice the descent in mountainous terrain. The fact that the aircraft obviously did not suffer a sudden flight control failure also means it was not blown up in mid-air.
The list of plausible theories narrows
So what's left in the realm of deductive logic? The list of possibilities narrows rapidly:
• Pilot murder-suicide.
• On-board hijacking that incapacitated the pilots.
• A sophisticated cyber war hack attack that somehow took control of the plane and its communications capabilities.
• A bizarre coincidence of mechanical failures (such as a loss of oxygen) combined with highly unlikely aircraft control failures (loss of altitude calibration or electronics glitches). This possibility is almost certainly ruled out, as all commercial pilots are trained in emergency oxygen mask deployment when noticing signs of hypoxia.
• An unusual electromagnetic attack of some kind — perhaps a "pulse" weapon that selectively disabled some functionality of the aircraft. (Extremely unlikely.)
The award for the most bizarre theory of all belongs to the "CERN brought down the aircraft" explanation you can read about at All News Pipeline.
We still don't have enough information to know with any degree of certainty what really happened, but we do have enough information to know that the "official narratives" being put out by the media just don't hold water. Not if you believe in the laws of physics, anyway. And if you don't, then how do you think airplanes fly in the first place?
~~~~~~~~~~~~~~~~~~~
GORDON DUFF EXPOSES GERMANWINGS CRASH AS FALSE FLAG (Video) "We Are Being Punished"
This Crash Is in no way manner nor form a credible accident or suicide
Posted by Gordon Duff, Senior Editor on March 26, 2015
You have heard of the Christmas Crotch Bomber, do we now have the "Piss Break Plunger?"
"As humorist Rob Hanson points, out, what kind of plan figures a pilot can't make two hours without a bathroom break?  It all falls apart here, I hope you see it.  Thank you Robert Hanson, the blind will lead us out of the wilderness."
@ Robert Hanson
By Gordon Duff with Col Jim Hanke, Lt. Col Steve Avery and FBI SSA Fred Coward
Last night, after consulting with team members, I broke the story of Flight 9525 on the Rense Radio Network.  Not only was this no accident, it wasn't a suicide either.  This is a "fly by wire" jet.  International convention required this plane to have certain anti-hijacking safeguards.  One of them, complicated by German pig-headedness, left a co-pilot alone in a cockpit, something illegal in the US.
As humorist Rob Hanson points, out, what kind of plan figures a pilot can't make two hours without a bathroom break?  It all falls apart here, I hope you see it.  Thank you Robert Hanson, the blind will lead us out of the wilderness.
There is nothing about yesterday's crash of Germanwings 9525, a two hour shuttle flight from Barcelona to Dusseldorf that can believed.  Were this one crash, we might begin to accept what we expect, lies and deceit, but it isn't one crash.  This is the third?  Are there more?  Planes disappear, they are shot down by non-existent missiles seen by satellites suddenly disabled and radar that has conveniently failed, up to 15 independent systems.
Then again, there is the human factor.  Is the "Charlie" episode, equally tragic-farcical a type of plane crash, one were street theatre, so much like the Boston event or Sandy Hook or London or Madrid, where these carelessly staged plays are acted out before a public increasingly incredulous to it all.
If you think this is a tragedy or something a bit unusual, perhaps odd, you aren't paying attention.  They have so much more of this planned.  You are being punished.  From Netanyahu's infamous "Fink's Bar diatribe" of 1990:
"If we get caught they will just replace us with persons of the same cloth. So it does not matter what you do, America is a golden calf and we will suck it dry, chop it up, and sell it off piece by piece until there is nothing left but the world's biggest welfare state that we will create and control. Why? Because it is the will of God and America is big enough to take the hit so we can do it again and again and again. This is what we do to countries that we hate. We destroy them very slowly and make them suffer for refusing to be our slaves."  (Credit to the Defense Intelligence Agency of the United States Department of Defense)
We all knew this one was coming, coinciding with so many events, the meltdown of Kolomoisky and his thugs in Ukraine.  20,000 Iranian troops are engaged in battle around Tikrit, now under a carefully coordinated American air umbrella, an American now closely aligned in war alongside Syria and Iran.
A few hundred miles away, a Saudi led coalition prepares to enter Yemen on behalf of the Islamic State/Al Qaeda coalition being held off by Iranian backed Houthi militias.
More from Rense
Reading the tale of French air traffic controllers watching 9525 plunge inexorably ground ward is equally incredulous.  This plane has a remote, satellite initiated fly by wire system.  You see, 150 passengers and crew are one thing.  Crashing a plane into a hospital, stadium or nuclear power plant, such as the ones directly under 9525's flight path, is reason to initiate through satellite the Raython system.
Did the French forget it existed?  Oh, did we tell you that the same system that can automatically land planes can crash them as well?  Did we mention that the source code for the system is "less than secure" and that a nation known for cyber attacks, China, Russia, Israel or even the United States, is quite capable of taking control of any airliner at any time and plunging it into anything at all?
What is even better is that no investigator can legally mention this, no reporter can write of it, no one can admit such a system exists though any idiot with the money to buy a couple of drinks at an airport bar can find out.  Pilots gossip like nobody's business.
We can go further, we can tell you exactly how it works, what frequencies, how airports are selected and how a covert system meant to protect air passengers from tragedies like this and the rest of us from having hundreds of tons of aluminum and body parts dropped on our heads, is updated and patched.
If You Thought This Was Enough
Last night we brought something else out on Rense.  DARPA, the American version of the famous "Q" branch of James Bond films, was tasked in 2010 to build a robot destroyer, a 100 plus foot long ship that could hunt down diesel nuclear armed subs.
You see, back in 2001 one such sub, a German built diesel sub fired a cruise missile into a building a few miles from the Capitol in Washington DC.  The missile skimmed across the Potomac, its every move watched by AEGIS defense ships off Maryland and New Jersey, monitored by Dick Cheney who had ordered the JLens backed defense system which doesn't exist.
Courtesy of Adamus Defense Group, London
Veterans Today's Gordon Duff and Mike Smith Expose RADAR SPOOFING – Very Important
https://www.youtube.com/watch?feature=player_embedded&v=8AeU5mDP2KM
Accidents Do Happen
We have accidents, we have suicides and then we have events that continually violate statistical probabilities at "trillions to one" levels.  This is no suicide, it is a revenge attack perpetrated by a national intelligence agency.  You will never know what it is revenge for, what it warns of or who it is intended to leverage.
You will never know, not this time, not 9/11, not "Charlie," not any of it.  Don't try to figure it out.  There is an issue of access.  I can speak personally of this to a point.  I remember a meeting maybe 18 months ago.  I had been getting briefings, private, official, from all the "smart people."  Then I got on the ground, and is so often the case, realized immediately that everyone who thought they knew things, the CIA, the Rand Corporation, the CFR, were simply making it all up.
They knew nothing at all.
Have any of you ever used a satellite telephone?  Do you know where to buy one?  Could you pass the credit check to set up an account?  How do you charge the battery in a country where only 2% of the nation has electricity?
Do you use the cig plug in your $85,000 Toyota pickup truck with a $300,000 anti-aircraft gun mounted on the back?  Then again, you don't have the money to buy tennis shoes.
And so it goes…
__________________________
An Airbus A320 with 142 passengers and 8 crewmembers has crashed in Digne region, southern France, media reports say. The jet, which belonged to Germanwings low-cost airline, was flying from Barcelona to Düsseldorf.
LIVE UPDATES: http://on.rt.com/besjt3

———
TMR Editor's Note:
Once again, the most overlooked piece of evidence concerning the downing of the Germanwings Airbus A320 is as follows:
Witnesses have described hearing an explosion 'like the sound of dynamite' then seeing fighter jets fly past, suggesting the passenger plane had been under military escort.'
 source »
Someone killed a big lie for me – the cockpit door!
Someone dredged this up from A320 user manuals, and it kills the official story.
A forward-opening hinge door separates the cockpit from the passenger compartment. It has three electric locking strikes, controlled by the flight crew. In normal conditions, when the door is closed, they remain locked. When there is a request to enter the cockpit, the flight crew can authorize entry by unlocking the door, that remains closed until it is pushed open.


When the flight crew does not respond to requests for entry, the door can also be unlocked by the cabin crew, by entering a two to seven-digit code (programmed by the airline) on the keypad, installed on the lateral side of the Forward Attendant Panel (FAP).
DEAR REMI, PLEASE ASSIST! WE NEED SOME MORE "TRUTH TELLING", PLEASE, WERE BOTH PILOTS SUICIDAL ALONG WITH EVERY STEWARDESS?
Here is my final statement regarding the Germanwings downing:
THE EXPERIENCED PILOT LEFT THE COCKPIT TO TRY TO FIND A TECHNICAL REASON FOR WHY THEY LOST CONTROL OF THE AIRCRAFT AFTER ENTERING FRENCH AIRSPACE AND THE REST IN THE PRESS ABOUT A SUICIDE PILOT IS A SCAMMING ZIO LIE. Understand that the French government now has to front every type of lie possible to bury the truth. They cannot accept responsibility for fulfilling this agenda, and did not expect to get caught. Lying is now their only option.
These lies are test run on public forums to see what will sell. When a lie is told that people go for, that is what gets published as "a new discovery". It will be important to not drift from the facts, which are set in bedrock. They are:
Irrefutable fact 1: A remote hijack recovery system was available, and was not used to recover this A320 even though it was obviously in distress. On the A320, a pilot is rendered completely disabled when this system is activated. On the 757/67 the pilot still has influence but has to fight like hell against it once activated. This was clearly discussed on the Boeing web site in pilots blogs, when I accidentally got into a secure area looking for answers after 911. There was lots of information I have not put into this report to keep it readable, but it was DETAILED, such as, the actual computer that is responsible for the remote option on the 757/67 is UNDER A FLOOR PANEL AT THE FRONT OF THE PASSENGER COMPARTMENT. That's classified info, and cold hard proof I really did do a great job on the Boeing web site for those who are in the know.
…
If a nutcase antidepressant pilot decided to whack the crew and passengers, the correct outcome would have been:THE PLANE DESCENDED TO 18,000 FEET AND AT THAT TIME GROUND CONTROL TOOK ACTION AND LANDED IT, PERIOD, END OF DISCUSSION
IF YOU CANNOT ACCEPT THE REMOTE TAKEOVER, YOU CANNOT DENY THE FOLLOWING ANYWAY:
A COMPLETELY ALONE Italian fighter jet issued a mayday call one minute before this Airbus went into it's descent while in view of it, and then returned to base. This is documented, but the reason for the mayday call has never been published, and I know why:
Because "SEVERAL" French fighter jets were in the area, on the edge of where this Italian fighter jet was allowed to go, taking over this airbus the second it entered French airspace, AND FOLLOWED IT ALL THE WAY TO THE CRASH SCENE. The Italian turned around after witnessing the remote takeover because he was not authorized to go into French airspace. How do we know this in irrefutable terms? Because witnesses on the ground saw these French fighter jets following this airbus all the way up until it crashed, and after the crash was a confirmed reality THEY BUGGED OUT RATHER THAN STAY AROUND AND ASSESS THE SITUATION.
The fact that these fighter jets got expunged from the ziopress SAYS IT ALL, but the Ziopress did the cleanup too late, people got screenshots of the news reports both before and after this, and these screenshots are below, on this page.
SO, If an Italian fighter jet issued a mayday which is EXTREMELY UNUSUAL, and immediately returned to base, AND "several" French fighter jets escorted this airbus into a mountain only to subsequently get expunged, THE AIRBUS PILOT LEFT THE COCKPIT TO TRY TO FIND A TECHNICAL REASON FOR WHY THEY LOST CONTROL OF THE AIRCRAFT AFTER ENTERING FRENCH AIRSPACE AND THE REST IN THE PRESS ABOUT A SUICIDE PILOT IS A SCAMMING ZIO LIE.
source »
One of the significant sources of funds for the Cabal is the healthcare industry which registered a whopping $2.7 trillion in 2011, and is projected to soar to $3.6 trillion in 2016, in the US alone. We believe that this is just a conservative figure.
We can avoid using drugs, defeat any viral attack and scaremongering easily by knowing how to build our own comprehensive antiviral system. Find more about it here.
You can actually participate in the global efforts to cripple the Deep State organized criminal cabal's ability for genocide, while enjoying healthcare freedom at the same time, by boycotting Big Pharma for good.