Recently, one of Tesla's genius made a comeback through what is now known as the Quantum Energy Generator, or QEG.
Here's an  objective treatment on the subject…
The QEG Free Energy Generator! …Does It REALLY Work?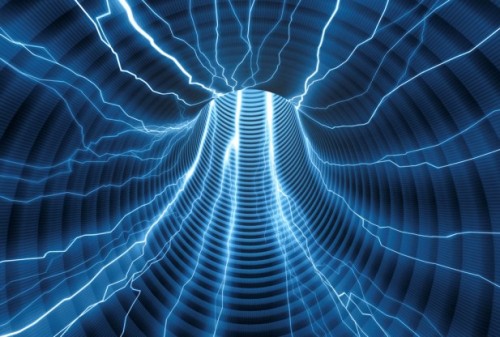 So the buzz on the street lately is there's a new "Free Energy" device in town, the QEG Free Energy Generator (Quantum Energy Generator), and like many before it, it's brewing up a lot of discussion. Obviously, in the realm of a resource based economy and moneyless society, a free energy device is like the holy grail of the technology that could get us to adopt a more humane, sustainable way of life. This would undoubtedly be the single, most momentous leap forward in our understanding of science since the discovery of electricity. However, like many devices before it, as well, there are a host of people who say that it can't happen, it defies the laws of physics, it's a hoax, and so on and so forth. If you listen to and believe the
first law of thermodynamics
, you know for certain that energy cannot be created or destroyed, and is only transferred from one form to another. But, there are also a whole slew of people out there who say that Tesla had it all figured out, mainstream science is wrong, and free energy, can, and does exist. So who are we to believe?
Well, let's take a look at what's been going on with the most recent development in all this.
A Brief History Of The QEG Free Energy Generator
It all started with a very, very long blog post, written back in August of 2012, titled "WHILE YOU WERE ASLEEP. The Story of the 2012 Revolution" by a woman named Naima Feagin who also goes by the pen name "Hope Girl". In this post she goes over just about every conspiracy theory known to man, much of which seems like an extended version and directors cut of the movie "Thrive", complete with crop circles, economic collapse, financial elitism, and more. The post went viral and after a relatively large amount of people had been reached, she composed her next post, THIS IS HOW WE FIX THE WORLD, which called for ideas to be submitted for general and specific solutions to the problems we are currently facing. Eventually, after the submissions were collected and organized, a nearly 600-page document was released titled "How To Fix The World", comprising contributions from almost 300 anonymous individuals. Somewhere along the lines, the QEG Free Energy Generator was introduced, and now we are at the point where we have arrived today.
And Now For The Present… Hopefully It's Also A Gift To The World That Will Change It Forever.
Just a few days ago a few individuals in Morocco claimed they had built the QEG Free Energy Generator and achieved "resonance" (I'm taking a wild guess that "resonance" is the point that the machine actually powers itself and can also give off excess power. As far as I know, "resonance" would mean that the machine is resonating with and drawing from the energy that exists in the field around it.). But, in any case, a short video was posted with a bunch of people crammed in a little room, watching a man turn on a machine that subsequently powered a some light bulbs a few seconds later. The whole group breaks out in applause, hooting and hollering, dancing, celebrating, and of course, videotaping it all for the world to see.
continue reading »

Please support us by downloading our Towards Healthcare Emancipation – Premium Edition, a fully illustrated eBook about how you can implement a low cost but extensive and decisively effective healthcare system in the comfort of your own home.
With this eBook you can easily defeat cancer, AIDS and all other parasitic diseases for good. Find out more about it here.
The proceeds from this book will be used to fund our next project, Towards Energy Emancipation.
The aim is to make the subject of free energy more understandable for the layman so that anybody could replicate and install his own power plant and be completely living off-grid.
If you haven't done so, please like our FB page to encourage others to learn more about our work.
Thank you very much for your valuable support.
You can actually participate in the global efforts to cripple the Deep State organized criminal cabal's ability for genocide, while enjoying healthcare freedom at the same time, by boycotting Big Pharma for good.