So says another woman, an Israeli politician named Ayelet Shaked.
The Israeli genocide is in full throttle while the rest of the world are fully entertained by Ukrainian Nazis and ISIS [Muslim Brotherhood].
'MOTHERS OF ALL PALESTINIANS SHOULD ALSO BE KILLED,' SAYS ISRAELI POLITICIAN
Daily Sabah
Updated : 15.07.2014 17:02:13 Published : 14.07.2014 01:11:49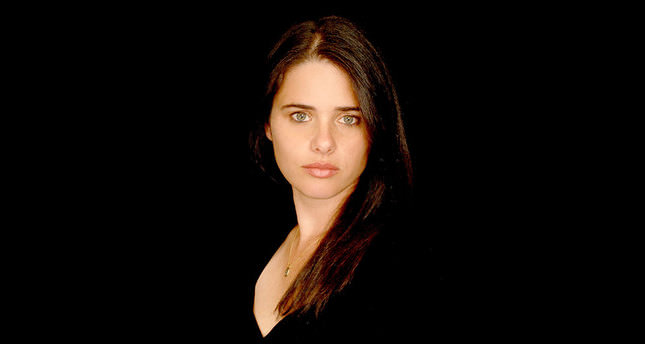 ISTANBUL – As the situation widely deteriorates in the Gaza Strip, Israeli parliament member and law-maker Ayelet Shaked has stigmatized all Palestinians as terrorists, wishing death on all Palestinians while supporting the Israeli military assault.
On Monday Shaked quoted this on her Facebook page: "Behind every terrorist stand dozens of men and women, without whom he could not engage in terrorism. They are all enemy combatants, and their blood shall be on all their heads. Now this also includes the mothers of the martyrs, who send them to hell with flowers and kisses. They should follow their sons, nothing would be more just. They should go, as should the physical homes in which they raised the snakes. Otherwise, more little snakes will be raised there."

"They have to die and their houses should be demolished so that they cannot bear any more terrorists," said Shaked. Standing behind the operations on Gaza, "they are all our enemies and their blood should be on our hands. This also applies to the mothers of the dead terrorists," Shaked added.
A day before Palestinian teenager Muhammad Abu Khudair was kidnapped and burned alive allegedly by six Israeli Jewish youths, Shaked published on Facebook a call for genocide of the Palestinians.
The posts were considered as a call for genocide because it declared that "the entire Palestinian people is the enemy" and justifies its destruction, "including its elderly and its women, its cities and its villages, its property and its infrastructure." she also called for the slaughter of Palestinian mothers who give birth to "little snakes."
An Israeli writer posted an article after Shaked's posts entitled 'Why I'm on the brink of burning my Israeli passport' saying that "I can no longer stand by, while Israeli politicians like Ayelet Shaked condone the deaths of innocent Palestinian women and children".
"She is young. She is pretty. She is a university graduate and a computer engineer. She is also an Israeli Parliamentarian – and the reason why I am on the brink of burning my Israeli passport. Because behind that wide-eyed innocent face lurks the Angel of Death" the writer added in her article.
For a week, Israel has waged a crippling air blitz against the Gaza Strip-dubbed "Operation Protective Edge"-with the stated aim of ending rocket fire from the Palestinian enclave.
Since last Monday, Israeli warplanes have struck more than a thousand targets across the besieged enclave, which is home to around 1.8 million Palestinians killing more than 190 people.
source »
Gaza Crisis: Turkey PM Erdogan Compares Israeli Politician Ayelet Shaked to Adolf Hitler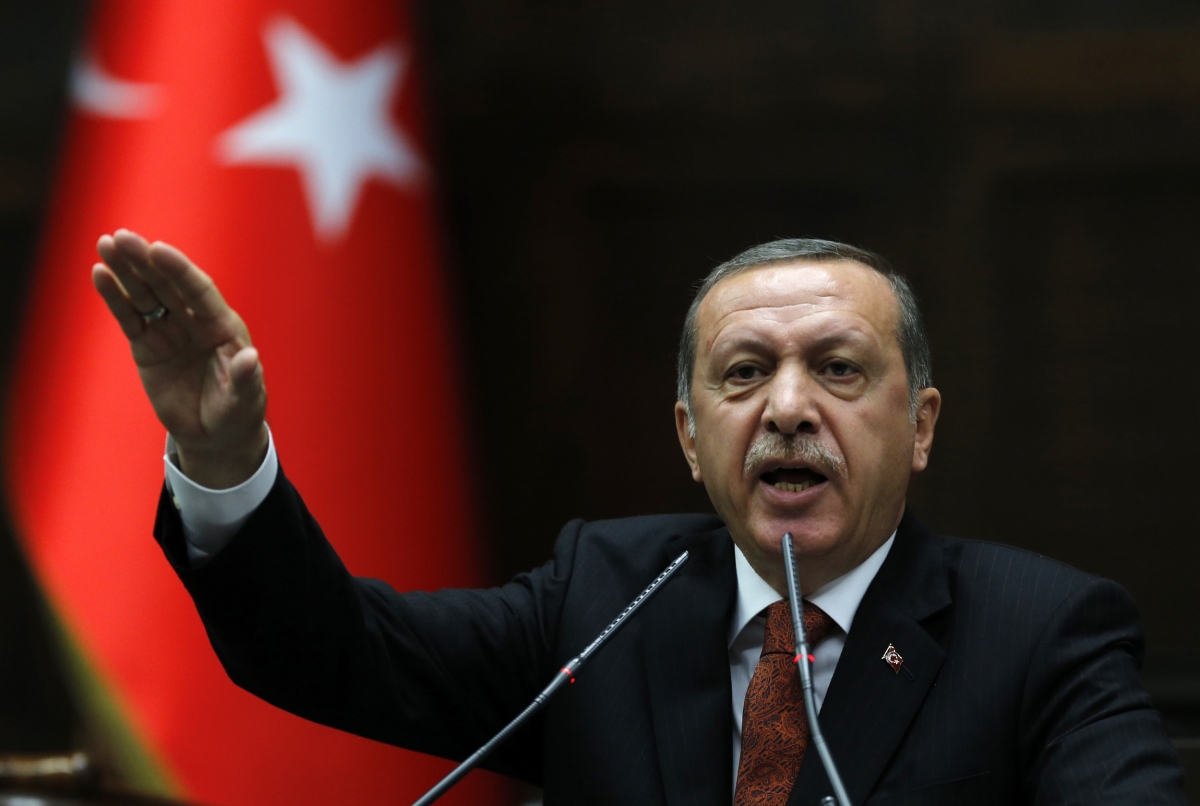 Turkish Prime Minister Tayyip Recep Erdogan has likened the far-right Israeli politician Ayelet Shaked – who called for the genocide of Palestinian "little snakes" – to Adolf Hitler.
In a controversial Facebook post, Shaked said that "all Palestinians are our enemies" and that Israel should declare war on the "entire [Palestinian] people, including its elderly and its women, its cities and its villages, its property and its infrastructure."
In a speech to members of his ruling AK Party in parliament, Erdogan said that Shaked's mindset was no different to Hitler and condemned Israel of their "systematic atrocity and state terror" against the Palestinian people since 1948, according to Turkish newspaper Hurriyet.
"An Israeli woman said Palestinian mothers should be killed, too. And she's a member of the Israeli parliament. What is the difference between this mentality and Hitler's?" he asked.
"If these words had been said by a Palestinian, the whole world would have denounced it," he said.
Erdogan welcomed the Egypt-proposed ceasefire but said that Israel must "immediately lift the illegal embargo on Palestine."
"What Israel has been using in Gaza since last week is not explainable. Israel continues to terrorise. Moving beyond individual terrorism, it's now committing state terror," he continued in his weekly address to his parliamentary group.
The Turkish leader continued by stating that Israeli would never find peace on its borders as long as it continues "these policies".
"They say, 'Hamas is rocketing as well.' Yes, but there are no casualties. You killed 200 Palestinians. The Israeli people will never be in security and prosperity if they continue these policies.
"No country in the world, except Turkey, can stand against Israel's attacks and urge it to stop. I recall, once again, that those who commit brutalities will sooner or later pay the price," he warned.
Erdogan also criticised the international community for their "inaction" in helping the Palestinian people in light of the IDF's Operation Protective Edge, which has killed 192 Palestinian people in a one-week campaign.
An Egypt-brokered ceasefire collapsed when Hamas rejected the proposal, after claims that they were not consulted by Egypt or Israel. The militant group continued to fire rockets into Israel while Israel resumed airstrikes on the Gaza Strip.
source »
Thank you very much, John!
Please support us by downloading our Towards Healthcare Emancipation – Premium Edition, a fully illustrated eBook about how you can implement a low cost but extensive and decisively effective healthcare system in the comfort of your own home.
With this eBook you can easily defeat cancer, AIDS and all other parasitic diseases for good. Find out more about it here. The proceeds from this book will be used to fund our next project, Towards Energy Emancipation. The aim is to make the subject of free energy more understandable for the layman so that anybody could replicate and install his own power plant and be completely living off-grid.
If you haven't done so, please like our FB page to encourage others to learn more about our work. Thank you very much for your valuable support.
You can actually participate in the global efforts to cripple the Deep State organized criminal cabal's ability for genocide, while enjoying healthcare freedom at the same time, by boycotting Big Pharma for good.