"think we are seeing signs of a hemorrhaging banking sector.
Just a few hours ago,
Bank of England payment system crashes
Bank to try to clear backlog through evening after system used for large transfers and house purchases hit by glitch
Jill Treanor, Hilary Osborne and Graeme Wearden

The Guardian, Monday 20 October 2014 19.23 BST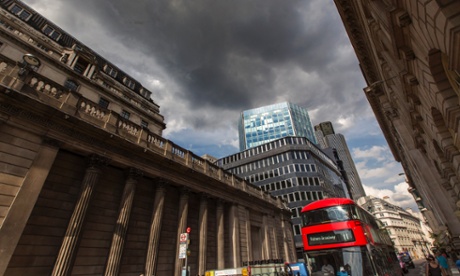 Homebuyers were left in limbo on Monday after a Bank of England system used for transferring money failed for most of the day, raising fears that buyers would be left without keys to their new homes.
An 88-year-old woman in Sheffield was among those caught up in the collapse of the behind-the-scenes payment mechanism, which processes about 140,000 payments worth an average £277bn a day.
The system failed to open at 6am and remained shut until 3.30pm – usually the cut-off point for money to be transferred for house sales. The Bank of England, which did not announce the shutdown for more than four hours after the system had been due to open, was forced to extend opening hours by four hours to 8pm to clear the backlog of payments.
While the clearing house automated payment system (Chaps) was down, there were fears that homebuyers and sellers around the country would be left unable to complete purchases on time and that big businesses, which also use the system, would fail to make payments.
MPs demanded answers to the outage, which prompted the Bank of England governor, Mark Carney, to order a "thorough, independent review of the causes" of the problem and to promise to publish the findings. Only weeks ago the Bank said it had a new contingency plan for the collapse of the payments system.
continue reading
»
Bank of England orders inquiry after payment system crash hits home sales — live updates
Bank of England apologises for today's system crash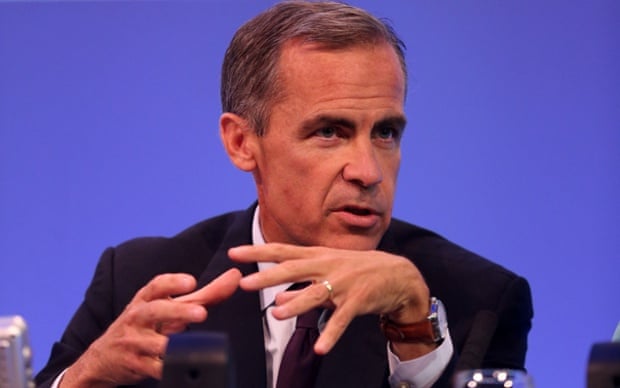 Late breaking news…. the Bank of England has just issued a statement, apologising for "any problems" caused by today's technical crash.
It also confirmed that every payment submitted to its Real-Time Gross Settlements (RTGS) system has been processed, thanks to the four-hour extension put in place.
Here's the full statement from Threadneedle Street:
Bank of England statement – update on RTGS
RTGS closed at 20:00 hrs (BST).
All 142,759 payments submitted to RTGS today before the extended deadline have now been processed. The Bank has put in place extra steps to monitor the system at the start of the day tomorrow when RTGS will open at 06:00 hrs (BST) as usual.
The Bank apologises for any problems caused by the delays to the settlement of payments today and has launched a thorough, independent review of the incident.
And that really is all for tonight. We'll be back tomorrow to see if the wheels of the financial system spin smoothly tomorrow, and to cover aftermath of this rare, unfortunate, and embarrassing systems crash. GW
Worrying day for people moving house, as the system used to move billions of pounds between banks in the UK every day crashes.
Summary: Investigation launched
Home sales hit in Sheffield….and in Great Missenden
You can actually participate in the global efforts to cripple the Deep State organized criminal cabal's ability for genocide, while enjoying healthcare freedom at the same time, by boycotting Big Pharma for good.