The International Criminal Court has been used by real criminals to remove uncooperative leaders around the globe. Russia is leaving the fold. More African countries are leaving, too.
The Old World Order continues to crumble…

Russia Pulls Out From International Criminal Court

Russian President Vladimir Putin signed an order on Russia's refusal to take part in the Rome Statute of the International Criminal Court, according to a document published on the Russian government's official portal for legal information.
MOSCOW (Sputnik) — Putin instructed Russia's Foreign Ministry to send a relevant notification to the UN secretary-general. The Rome Statute, which took effect in 2002, is the basis for the International Criminal Court's activity. Russia signed the international treaty in 2000 but has not ratified it so far. "The International Criminal Court has not justified hopes placed on it and did not become a genuinely independent and authoritative body," the document stated.
https://sputniknews.com/world/201611161047495135-russia-rome-statut-icc/
Russia is not the first to do it in the last 2 months.
Gambia is the latest African country deciding to pull out of International Criminal Court

By Kevin Sieff October 26
NAIROBI — Gambia has announced that it will withdraw from the International Criminal Court, the third African country to declare its departure in just two weeks.
Explaining the country's decision, Information Minister Sheriff Bojang said on state television late Tuesday that the global judicial body was really "an International Caucasian Court for the persecution and humiliation of people of color, especially Africans."
Last week, Burundi announced its intention to leave the court, and on Friday South Africa did the same. There are worries that this could be the beginning of an African exodus from the court, a dwindling membership on a continent with a long list of conflicts and human rights abuses.
Experts believe Kenya, Namibia and Uganda could be among the next countries to leave the court.
https://www.washingtonpost.com/world/gambia-latest-african-country-deciding-to-pull-out-of-international-criminal-court/2016/10/26/7f54d068-c4ca-440f-848f-e211ba29dc34_story.html
Why is South Africa pulling out of the International Criminal Court?
By Ellen Powell, Staff October 21, 2016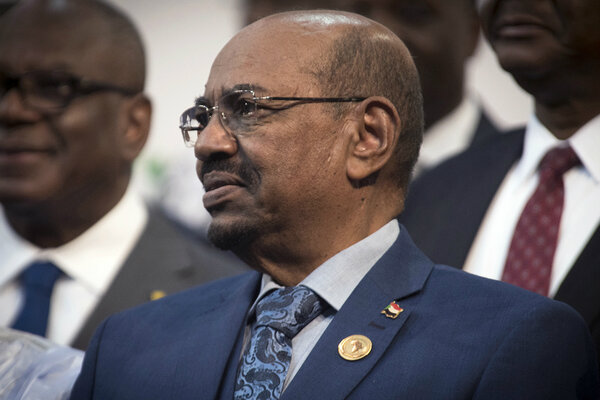 South Africa announced on Friday that it would withdraw from the International Criminal Court. This makes it the second country this week to pull out, after Burundi filed to leave on Tuesday.
South Africa argues that a commitment to the peaceful resolution of conflict through dialogue involves hosting foreign leaders on its soil – including, at times, ones who have run afoul of the International Criminal Court (ICC). The ICC binds member countries to turn in visitors wanted for alleged crimes, however.
The departures may be a sign that some African nations have lost faith in the ICC. The Court has faced repeated criticism for allegedly pursuing its own agenda with court cases, which some Africans believe disproportionately target the continent.
All but one of the ICC's 10 investigations have been based in Africa. All five of the Court's substantive verdicts have been against African suspects. Though cases against non-African countries, including Britain, are undergoing preliminary examinations, the trend has led to calls for an African regional court.
The push to leave the ICC began when the Court indicted Kenyan president Uhuru Kenyatta in 2007, charging him with crimes against humanity after more than 1,000 people died in post-election violence. The case ultimately failed because of lobbying, bribery, and allegations that witnesses had been intimidated. But it frustrated African countries, which largely saw the charges against Kenyatta – a sitting president – as a form of international intervention in the affairs of a sovereign country.
http://www.csmonitor.com/World/Africa/2016/1021/Why-is-South-Africa-pulling-out-of-the-International-Criminal-Court
This existence of this grossly lopsided world criminal court was ratified by Russia and 120 others, but not the United States and Israel.
The International Criminal Court (ICC or ICCt) is an intergovernmental organization and international tribunal that sits in The Hague in the Netherlands. The ICC has the jurisdiction to prosecute individuals for the international crimes of genocide, crimes against humanity, and war crimes. The ICC is intended to complement existing national judicial systems and it may therefore only exercise its jurisdiction when certain conditions are met, such as when national courts are unwilling or unable to prosecute criminals or when the United Nations Security Council or individual states refer investigations to the Court. The ICC began functioning on 1 July 2002, the date that the Rome Statute entered into force.
https://en.wikipedia.org/wiki/International_Criminal_Court
The Rome Statute established four core international crimes: genocide, crimes against humanity, war crimes, and crime of aggression.
Following years of negotiation, aimed at establishing a permanent international tribunal to prosecute individuals accused of genocide and other serious international crimes, such as crimes against humanity, war crimes and crimes of aggression, the United Nations General Assembly convened a five-week diplomatic conference in Rome in June 1998 "to finalize and adopt a convention on the establishment of an international criminal court".[9][10]
On 17 July 1998, the Rome Statute was adopted by a vote of 120 to 7, with 21 countries abstaining.[6] Because the way each delegation voted was officially unrecorded, there is some dispute over the identity of the seven countries that voted against the treaty.[11] It is certain that the People's Republic of China, Israel, and the United States were three of the seven because they have publicly confirmed their negative votes; India, Indonesia, Iraq, Libya, Qatar, Russia, Saudi Arabia, Sudan, and Yemen have been identified by various observers and commentators as possible sources for the other four negative votes, with Iraq, Libya, Qatar, and Yemen being the four most commonly identified.[11]
On 11 April 2002, ten countries ratified the statute at the same time at a special ceremony held at the United Nations headquarters in New York City,[12] bringing the total number of signatories to sixty, which was the minimum number required to bring the statute into force, as defined in Article 126.[3] The treaty entered into force on 1 July 2002;[12] the ICC can only prosecute crimes committed on or after that date.[13] The statute was modified in 2010 after the Review Conference in Kampala, Uganda, but the amendments to the statute that were adopted at that time are not effective yet.
The Rome Statute is the result of multiple attempts for the creation of a supranational and international tribunal.
https://en.wikipedia.org/wiki/Rome_Statute_of_the_International_Criminal_Court
The ICC is a major component of the planned New World Order administered by a One World Government controlled by the Vatican.
The monopoly of Africans in the List of Indictees and Convicted [here], and the absence of any case filed against the perpetrators of the "war of terror" strongly indicate that this is not a court of justice at all.
So, that, the only recourse is to create our own independent Tribunal…
Lawsuit Against Bush and Blair for War Crimes? International Lawyers Seek Justice for Iraqis

International lawyers and activists converged at a conference titled The Iraq Commission, in Brussels, Belgium, April 16 and 17, with the primary aim of bringing to justice government officials who are guilty of war crimes in Iraq.
"Within a few days of this, a lawless atmosphere developed within my unit," Ross Caputi, a former marine who took part in the brutal November 2004 siege of Fallujah told the Iraq Commission. "There was a lot of looting going on. I saw people searching the pockets of the dead resistance fighters for money. Some people were mutilating corpses."
The conference represents the most powerful and most current organized attempt in the world to bring justice to those responsible for the catastrophe in Iraq, and included powerful international lawyers like International Court of Justice lawyer Curtis Doebbler and Louie Roberto Zamora Bolanos, a lawyer from Costa Rica who successfully sued the government of his country for supporting the war in Iraq.
Their goal for the conference was to begin taking concrete steps toward international lawsuits that will bring former UK Prime Minister Tony Blair and former US President George W. Bush, along with those responsible in their administrations, to justice for the myriad war crimes committed in Iraq.
… While the United States is not a member of the International Criminal Court, former president George W. Bush, along with several members of his cabinet including Donald Rumsfeld, Colin Powell and Condoleeza Rice, to name but a few, are guilty of war crimes for their roles in creating the conditions for the invasion and occupation of Iraq, according to lawyers at the conference.
"Lest current events cloud principles, and in order to restore focus on the rules of international rules, such as state responsibility, human rights, war crimes, crimes against humanity, there will be no justice for the victims of this crime against peace," Al-Mukhtar stated, in concluding his opening remarks. "We will discuss practical approaches to ensure accountability and put an end to impunity."
Tun Mahatir Muhammad, the fourth prime minister of Malaysia (and also the longest-serving prime minister of the country), backs the Kuala Lumpur Initiative to Criminalize War, which aims to make all acts of war illegal. Mahatir provided the conference a video message for the occasion.
"We must criminalize war because we consider the killing of one person by another as murder, and we are even prepared to punish him by taking his life," Mohammed said. "But if you kill a million people in war, it is glorified, and the killers are given medals and statues and honored. There is a contradiction here, and it is time that killing be made a crime, whether it be in peace or in war. And if it is a crime, whoever starts an aggressive war should be considered a criminal and tried in a court of law. That is why our tribunal has tried Mr. Bush and Mr. Blair and found them both guilty as war criminals."
… "This 'war without borders' is being carried out at the crossroads of the most serious economic crisis in world history, which has been conducive to the impoverishment of large sectors of the world population," he said. "The Pentagon's global military design is one of world conquest. The killing of civilians is part of that agenda. The US agenda in the Middle East is to change countries into territories, this is the basis of destabilizing country after country across the world, and instituting PAX Americana."
Chossudovsky believes that US worldwide militarization is part of a global economic agenda, and the invasion of Iraq was but one component of this agenda.
… the importance of the commission and of the work activists and lawyers have ahead of them, as they strive to bring justice to George W. Bush, Tony Blair and all other members of their cabinets who are responsible for the violations of international law that have occurred, and continue to occur, in Iraq.
"There has been a rollback of international law," Nijar explained. "And this is why the role of the people's tribunal now takes on an important role. Because the people alone are the motivating force in making world history."
http://www.globalresearch.ca/lawsuit-against-bush-and-blair-for-war-crimes-international-lawyers-seek-justice-for-iraqis/5378991
In short, it is a modern day Jesuit Inquisition aimed at eliminating all enemies of the Holy Crown.
Can we expect a Donald Trump to rise to the occasion and bring justice to the people of Iraq, and for all those Americans who died during and after WTC 911, by going against his own party by ordering the arrest and prosecution of the Bushes, et.al.?
Will he follow other world leaders who are already moving away from the Pyramid of Satanists into Knights of the Roundtable, in order to create a multipolar world?
You can actually participate in the global efforts to cripple the Deep State organized criminal cabal's ability for genocide, while enjoying healthcare freedom at the same time, by boycotting Big Pharma for good.