Times are changing.
While some of the Western leaderships from both sides of the Atlantic are still shocked and still have to come to terms with the fact that an "unfriendly" Trump is coming to the White House, the leaderships in the ASEAN countries are singing about it, literally.

https://www.youtube.com/watch?v=t-ZgeZO5BF8
"On Philippines President Rodrigo Duterte's two-day visit to Malaysia, our PM stopped at nothing to show President Duterte a good time. At the end of Duterte's visit in Malaysia, the pair indulged in a little karaoke session where they sang a song each to each other and shared a duet with the Walkers' classic Shalala lala. "
http://www.rojakdaily.com/news/article/1281/watch-pm-najib-and-president-duterte-sing-and-bust-a-move-to-shalala-lala
Meanwhile, Soros is still pushing his luck through his anti-Trump nationwide street protests.
We cannot discount the possibility that a major event at disrupting his formal assumption of the office would be attempted which may require Obama to hold on indefinitely. This is due to his "unpredictability" that mostly in the Wall Street, CIA and the Pentagon don't like.
Soros-fronted orgs among groups calling for anti-Trump protests
Some of the anti-Trump protests in the US have been organized by groups that were sponsored by Clinton sympathizer and billionaire George Soros.
Among Wikileaks' Podesta emails was a strategy document involving the Soros-supported MoveOn.org and grassroots organizing and funding.
MoveOn.org issued a press release on Wednesday afternoon about the protests where they wrote "hundreds of Americans, dozens of organizations to gather peacefully outside the White House and in cities and towns nationwide to take a continued stand against misogyny, racism, Islamophobia, and xenophobia."
https://twitter.com/chuckwoolery/status/796785724477636608
"Tonight, thousands of Americans will come together at hundreds of peaceful gatherings in cities and towns across the nation, including outside the White House, following the results of Tuesday's presidential election."
"The gatherings—organized by MoveOn.org and allies—will affirm a continued rejection of Donald Trump's bigotry, xenophobia, Islamophobia, and misogyny and demonstrate our resolve to fight together for the America we still believe is possible," the statement continued.
https://twitter.com/Jozef_Kersic/status/797165381181906944
"Those that are stirring it up, and many of them do work for Soros-fronted organizations are really telling those innocent protesters, and perhaps less innocent protesters, they are in danger by Trump, even though Trump has done nothing but preach unity since he won the election," Marko Gasic, a British-Serbian political commentator told RT on Friday.
The global elite's objections to in President-elect Donald Trump is perhaps different from what they are telling protesters, Gasic said.
"It's an election where they had all of the media, power and money and yet they've lost to him," said Gasic. "It's a toss-up now between the Clinton-Soros view that the only democracy allowed is a one party democracy that agrees with what they say and if that doesn't happen they are ready to do a counter-revolution to destroy that democracy and that democratic vote."
However, Gasic doesn't think they would try to get rid of Trump.
"But they want to intimidate him to get him to agree to social peace at home as long as the global elites are allowed to pursue their wars abroad. They want him to become a neocon just like they are," he added.
https://www.rt.com/usa/366579-soros-orgs-driving-trump-protests/
The perennial arrogant, Jean-Claude Juncker, wants to "teach Trump what Europe is and how it works." Obviously, this inhuman still doesn't realize what just hit them.
Jean-Claude Juncker: 'We will need to teach Trump what Europe is and how it works'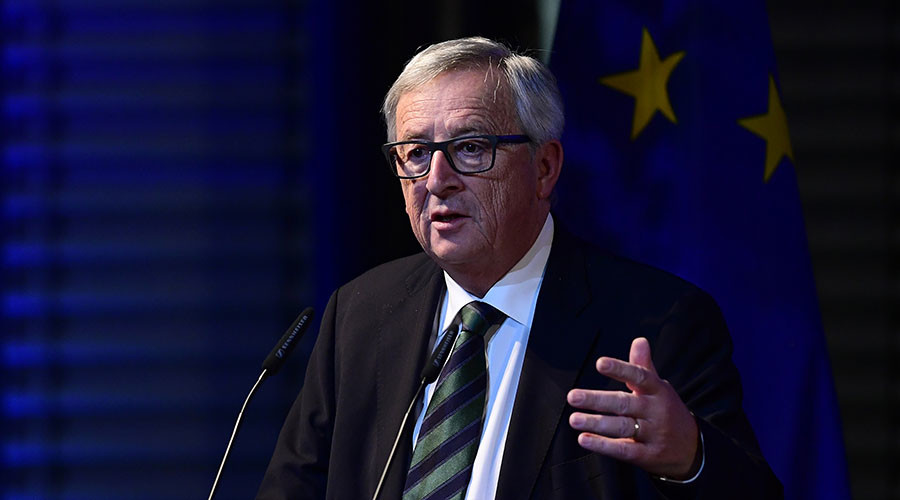 The relationship between the EU and newly-elected US President Donald Trump has got off to an inauspicious start, after the President of the European Commission Jean-Claude Juncker fired a volley of criticism across the Atlantic.
"We will need to teach the president-elect what Europe is and how it works," Juncker, arguably the EU's most powerful politician, told students during a conference in Luxembourg, his home state. "I think we will waste two years before Mr. Trump tours the world he does not know."
https://www.rt.com/news/366568-juncker-trump-eu-nato/
Here in Asia, we would be happy if instead of constantly instigating for war, Trump would just focus more on improving the American economy. It would be bold for him to recall all troops abroad, and close down all of the 1,000 military bases spread around BRICS countries.
No country wants war on this planet, but the Khazarian bankers. If it is with the intention of these large nations to invade the US, or the EU, they should have done it a long time ago.
Evidently, the United States became its own worst enemy when it began disrupting peaceful countries without cause, or reason, other than their subsequent exploitation.
In January, Trump will be assuming the presidency of a divided nation. It is a tall order indeed to refuse the pressure from powerful interests that will stand in the way of his campaign promises of radical reforms.
Already, he is reportedly scaling back on the planned full repeal of the Dodd-Frank Act to "rescinding or scaling back individual provisions."
This new view comes after the first Obama-Trump encounter.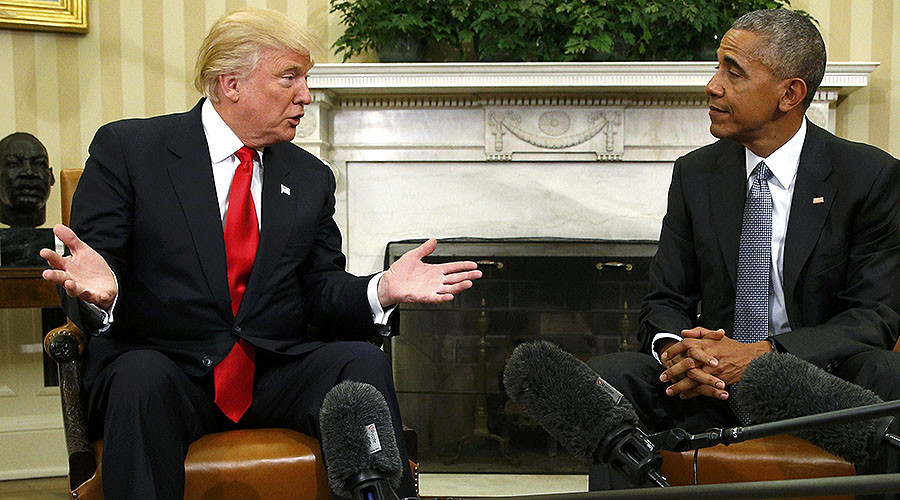 Surely, there will be more surprises come inauguration day.
Nevertheless, the ASEAN Community is already celebrating that its traditionally weakest link in the region, i.e. the Philippines, is now fully on board in its march towards the BRICS security and economic alliance.
Being the primary author of the US Pivot to Asia doctrine, Hillary Clinton's failed White House bid is already a bonus, considering that it would have resulted to a remilitarization of the West Philippine Sea.
A bigger bonus would be the long awaited mass arrests of all warmongers involved in the rise of terrorism all over the globe. But that could be a long shot considering that Zionists may be lurking from within Trump's inner circle.
https://youtu.be/U2G9MR1n7Es?t=2m
We want to be proven wrong on this one. America's success is everyone's gain, too.
You can actually participate in the global efforts to cripple the Deep State organized criminal cabal's ability for genocide, while enjoying healthcare freedom at the same time, by boycotting Big Pharma for good.